TODAYS TECHNOLOGY IS CRITICAL...CHOOSE A COMPANY THAT'S AT THE FOREFRONT

YES WERE DIFFERENT, THAT'S WHY YOUR HERE RIGHT? 

BRANDZ 13 ©  COMPLETELY UNDERSTANDS THE CONCEPT.

OUR DESIGN FIRM TAKES DESIGN LEVELS AND DOES THINGS A LITTLE DIFFERENT.

MAYBE YOU HAVE SOMETHING IN MIND , BUT CANNOT FULLY EXPLAIN IT.  

LET US CREATE IT, DEFINE IT, SCUPLT IT TWEEK IT, AND FINALLY SIMPLIFY IT.


B R A N D S   1 3  ©   I S   A   R E G I S T E R E D   T R A D E M A R K   O F   B E A R F O O T   G R A P H I C S  

  A L L   R I G H T S   R E S E R V E D   2 0 1 0 

IF YOU BRAND IT THEY WILL COME

BRANDZ13© DESIGN STUDIO SPECIALIZES IS A HUGE ARRAY OF GRAPHICS DESIGN INCLUDING: T SHIRT PRINTING,WEB DESIGN & HOSTING, LOGO GENERATION WITH BRANDING,  STICKERS, PHOTO RE-TOUCHING, PHOTO RESTORATION, ARCHITECTURAL RENDITIONS OR COMPLETE PLANS, LICENSED RESTORATION DECALS, STRIPE AND STENCIL KITS.

                          CALL US TODAY:

The Lighthouse Wellness Center

The Clover Creek Inn

Tournesol Homes

Harbor Village Resort

Contrast Architectural



  Lets face it...Branding is where it's at.

Whether you're promoting a business or simply establishing your professional identity, branding is an essential step toward carving out your own unique niche in a crowded marketplace. BRANDZ 13 © Design and marketing company, have been offering fresh design concepts for over 20 years. Specialized in developing corporate brands through strategic brand development and innovative design, we help start-ups and small-to-midsize businesses to differentiate themselves through creative marketing solutions in visual design, Web site design and Social Media.

New clients, new design projects:

As a brand strategy and design company in Idaho and Utah BRANDZ 13 © Design, Inc continues to engage new clients.

We are currently helping the following companies define their brands.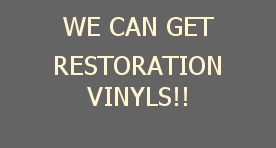 NEED TO MAKE 

PAYMENTS TO US?

 --  CLICK HERE  --


T Shirts in Idaho Falls, Idaho